Innovative out of conviction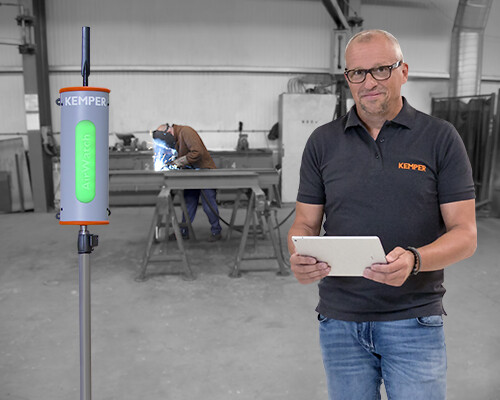 From the start in a garage in 1977 to a company operating globally – this has not only happened in the U.S. but also in Vreden. Company founder Gerd Kemper developed a filter device in 1977, built in his garage at home, that captures and extracts welding fumes directly at source : the so-called spot extraction. It was the starting point for the successful development of his family business.
The anecdote also shows that claim of KEMPER is not to hold on to an existing system at any price. If can be improved, it should also be improved. The will to develop new products that offer more security, better usability or reliability, is still the core of our corporate philosophy.
The pursuit of improvement for more than 40 years has also created an enormous increase in know-how. Again and again, initiating and trying out new developments – KEMPER is proud of this model. It is responsible for the success and recognition by long-standing and faithful partners.