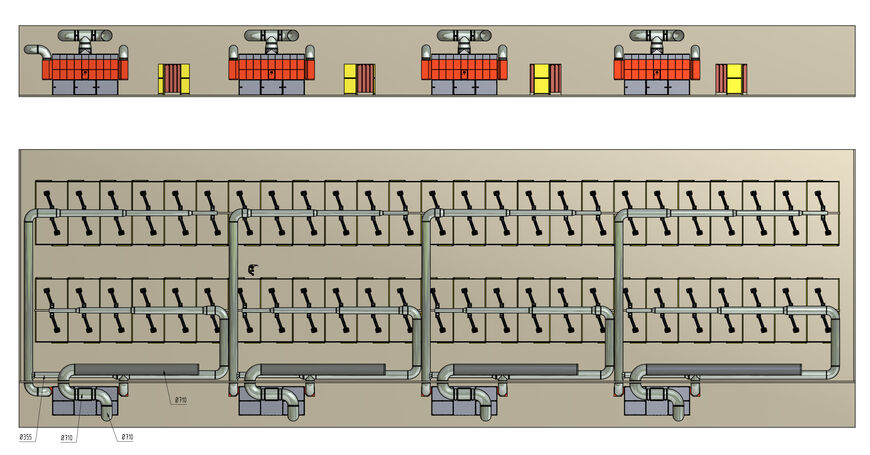 Extraction and filter technology for 100 welding work stations
Equipment will be installed in April
Equipment will protect trainees against ultra-fine dust particles
Vreden / Muscat, 05.03.2014 – Made in Germany for the Arabian Peninsula: In Oman, KEMPER GmbH will equip one of the biggest welding schools in the region. In the capital city of Muscat the equipment manufacturer from Westphalian Vreden will be furnishing 100 welding work stations with its extraction and filter technology and with welding booths. Installation of the equipment is to begin in April. With that, KEMPER strengthens its market position in the Middle East.
The successes abroad testify to the market position of the German technology leader for extraction and filter technology. "We have earned an excellent reputation in the metal-working industry, even beyond our borders," said Björn Kemper, Managing Director of KEMPER GmbH. The order from Oman confirms the quality of KEMPER products and of the comprehensive services offered both before and after the equipment is installed on location.
One of the biggest welding schools in the region is currently being built from scratch in Muscat, the capital of Oman. The planning office in charge of execution contacted KEMPER itself, and ordered the comprehensive equipment.
Four central machines for regulated extraction
Soon the welding trainees will be working simultaneously at 100 welding work stations. KEMPER will be furnishing all of the work stations with welding booths, complete with special noise protection walls. The booths are each two by two metres in size. Each booth has its own exhaust arm. "Our exhaust arms are especially smooth-running and can be ideally positioned. Especially for the apprentices, this simplifies the welding work itself," explains Björn Kemper.
25 exhaust arms each are connected via a pipe system to a central suction system of the type System 9000. With an extraction capacity of 25,000 m³/h each, each KEMPER system provides a high degree of assurance for the welders at their work stations, by protecting them against welding fumes that are harmful to health. Harmful, ultra-fine dust particles are captured along with the welding fumes. These are separated from the air by the membrane of the integrated filter. KEMPER is supplying the full equipment and will be responsible for installation on location.