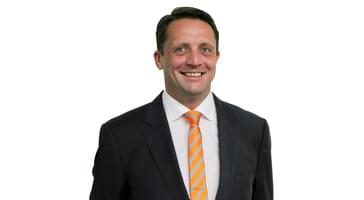 Vreden, 1st March 2016 - Michael Schiller has joined the management team at KEMPER GmbH. Together with Björn Kemper, Schiller, 44, is now heading up the family business which has its headquarters in the Westphalia town of Vreden.
Schiller is a graduate in business administration and he is responsible for the areas of HR, controlling, purchasing, IT and production for the manufacturer of extraction and filter plants for the metal processing sector. He has been an authorised officer in the company for the past two years.
"We are pleased to bring with Michael Schiller a well-versed financial expert to the top of our company. Together we will drive our positive economic development," emphasises Björn Kemper, Managing Director of KEMPER GmbH. Schiller aims to keep KEMPER in growth mode and wants to mainly focus on the international expansion strategy. "It is a challenging and yet exciting task to manifest the importance of KEMPER in the occupational safety sector as an international company which has its roots in Vreden", says Schiller.